Organic plants
WHAT IS BIOLOGICAL? A product, garden plot or animal is organic if it is certified according to the applicable regulations. Certification is only possible if the product (and the entire chain for it), garden plot or animal is under control. Skal certifies all organic production in the Netherlands. We refer to all other non-certified products, garden plot or animals in the information sheet ... '
[quote magazine 'Biologische teelt van gewassen – Skal]
Nursery de Kemp meets all the requirements that Skal sets for the cultivation of organic plant material. Weeding. Absolutely no use of fertilizer. A clear separation between organic and conventional plots. Use animal manure. Weal the fields. Or opt for planting ground cover. Just a few activities that nursery de Kemp uses to grow organic plant material.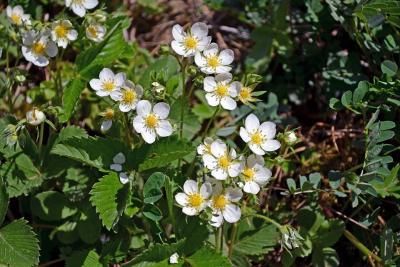 In 2012, nursery de Kemp took the first steps. Very carefully. It was not only 'the question' that came from the strawberry sector itself to start, nursery de Kemp wants to contribute to sustainable cultivation and already used biological techniques in conventional cultivation.
With some experienced organic growers, nursery de Kemp was sitting around the table at the time. Which requirements must organic plant material meet? What do the buyers expect from organic plant material? And what role was there for nursery de Kemp nursery in the breeding of organic plant material?
A joyous afternoon, that first meeting. No one who could have thought then that the sale of organic plant material
took such a flight!.
For more information take a look at our flyer
If you say 'organic plant material' in 2017, you will say Kwekerij de Kemp. Currently one of the leading companies in this industry. For next year more biological plant material is planned than in previous years. A trend that is almost unstoppable, it seems.